Benelli 41210 Affinity 3 Elite 12 Guage 28" OPTIFADE Waterfowl Marsh Burnt Bronze Shotgun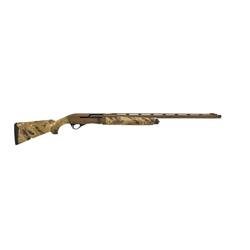 Out of stock at Plano store
---
Details:
Franchi Affinity 3 Elite - Waterfowl 12-Gauge 28" with Optifade waterfowl marsh burnt bronze cerokote is of the upmost quality. The franchi affinity elite features and value that set our Affinity Elite shotguns above all others in their class. The barrel is weather resistant with a cerakote finish that stands above the rest. TSA recoil pads dramatically reduce felt recoil, even when using magnum loads. Wide loading ports, along with Sure Cycle large bolt releases and oversized bolt handles will be appreciated by hunters wearing gloves in cold or inclement weather.
Attributes:
Benelli
AFFINITY
41210
0650350412109
Semi-Automatic
Burnt Bronze Cerakote
25"-30"
12 Gauge
4
Extended Close-Range, Extended Long-Range, Extended Mid-Range
Right
49.25"
TRUGLO® dual-color fiber-optic bar front sight
Optifade Waterfowl Marsh, Burnt Bronze Cerakote
Optifade Waterfowl Marsh, Burnt Bronze Cerakote