Walkers Baby and Kids Muff Lime Green Passive 23db - GWP-FKDM-LG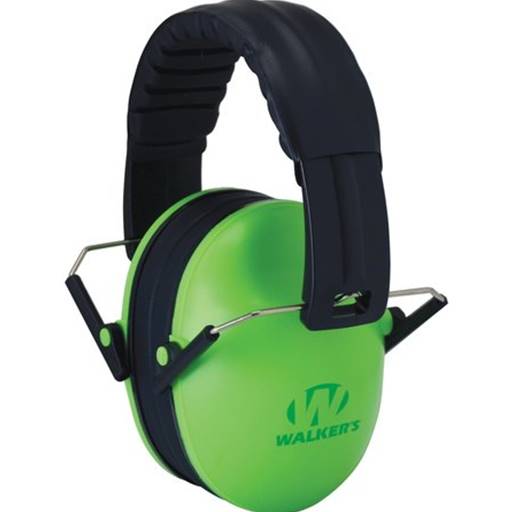 ---
Details:
Walkers Baby & Kids Earmuffs
The Walkers Baby & Kids Muffs with compact folding design; 23 dB noise reduction rating; low profile contoured cups; padded headband; soft foam ear pads; composite housing; and lime green finish.
Offered with a muff that is smaller in size, this Walkers passive earmuffs for sale at Mister Guns does a good job of suppressing harmful loud noises without shutting out other ambient sound such as a parent's voice, and provides comfortable as well as effective hearing protection for children's sensitive hearing.
Ideal for youth protection during different shooting activities, the Walkers Baby & Kids Foldable Muff is ultra-lightweight and compact, and is equipped with a headband that is not just adjustable, but also padded for comfortable use over long periods; soft foam ear pads; and low profile cups that are contoured.
This Walkers Youth Earmuffs model is offered in lime green.
Attributes:
Walkers
GWP-FKDM-LG
GWP-FKDM-LG
0888151012468
Lime Green
Ear Protection