TangoDown Quick Detach Vertical Grip Black - BGV-QDSFBLK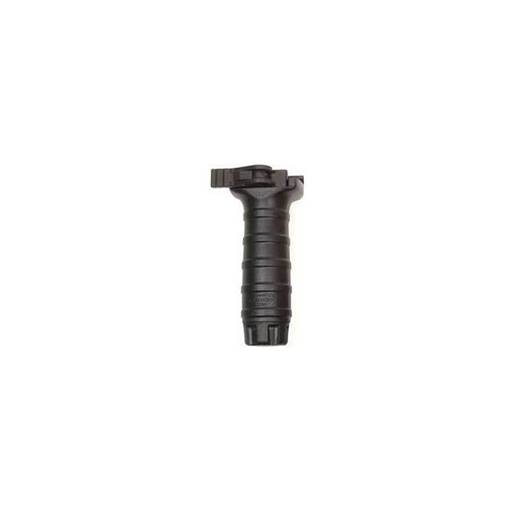 ---
Details:
TangoDown Quick Detach Vertical Grip
The TangoDown QD Vertical Grip with ADM™ adjustable throw lever mount; 2 3/8" x 3/4" pressure switch size; integrated pressure switch pocket; waterproof internal storage compartment; black color; Type III hardcoat anodized finish; 4.87" overall length; and 4.87 oz weight.
Some weapon systems and mission profiles require quick detach (QD) methods for vertical grips and other tactical accessories. This design would ideally allow a wide range of adjustment to fit MIL-STD 1913 to Weaver- type commercial rails; require no tools to tighten or loosen the mount; be as light and strong as possible; and be immune to accidental opening when accidentally when caught on webbing or gear.
The TangoDown QD Vertical Grip fits the bill.
Available in two colors (Black & FDE), the BGV-QD series grips feature American Defense™ adjustable throw lever QD mounts positive push-button lock, and the Battlegrip Model BGV-QDSF is designed to use SureFire® brand pressure switches.
This grip also features an integrated pressure switch pocket for Surefire™ brand products with cover, and a waterproof internal storage compartment with o-ringed screw cap.
Made using aerospace grade materials, and Type III hard coat anodized, the TangoDown QD Foregrip that requires no tools to install or remove guarantees performance in the field, no matter how harsh the environment. This grip, combined with the manufacturer's premium impact and heat modified polymer, will survive anything thrown at it.
Attributes:
TangoDown
BGV-QDSFBLK
BGV-QDSFBLK
0855727000754
Black
Type III Hardcoat Anodized
4.87"
Aerospace Grade