Benelli 11701 12 GAUGE SHOTGUN WITH FIXED SKELETON STOCK, 2 3/4" & 3"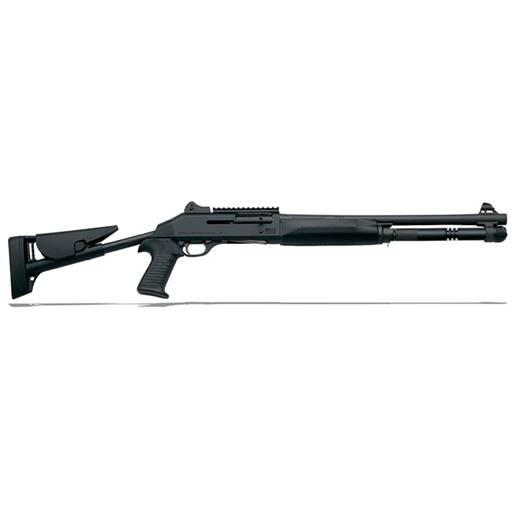 Out of stock at Plano store
---
Details:
The Benelli M1014 12 Gauge Shotgun With Fixed Skeleton Stock features the United States flag engraved on the receiver in honor of this model's usage by the U.S. Marine Corps. The Benelli M1014 shotgun features a skeletonized stock with a pistol grip alongside a separate cheek piece. The M1014 possesses Benelli's patented Auto-Regulating Gas-Operated (A.R.G.O.) system is a simple, self-cleaning, piston-driven action. This configuration eliminates the need for complex linkages found in other gas-operated semi-automatic shotguns which foul quickly and are more difficult to clean.All external surfaces of the Benelli M1014 Limited Edition are protected with an anti-reflective MILSPEC finish, making it extremely corrosion resistant and reliable in even the harshest environments.
Attributes:
Benelli
M1014
11701
0650350117011
15"-20"
12 Gauge
5
M
Right
Anodized Black
Push Button
Ghost-Ring
Fixed Position Skeletonized
Black Synthetic