Kimber America 3400016 357 Magnum Stainless w/Night Sights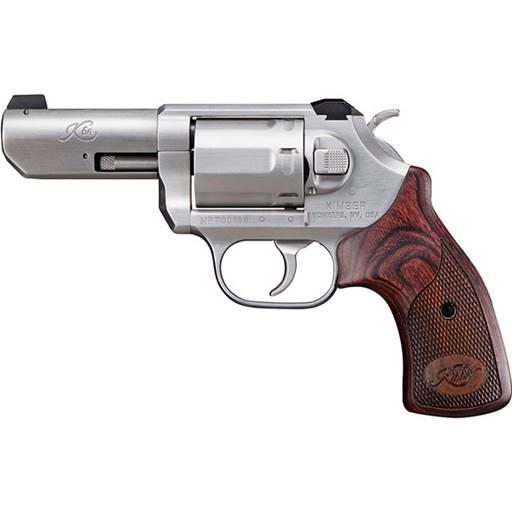 Out of stock at Plano store
---
Details:
As the next evolution of the Kimber revolver product line, the Kimber K6S (DASA) is based on the acclaimed K6S system and outfitted with a double and single action trigger mechanism. The K6S DASA, just like the original K6S, features a compact envelope, a 3 inch barrel with a wider sight radius for enhanced user precision, and a six shot capacity. This pistol, perfect for duty, personal protection and hunting, also features a walnut 3-finger grip with diamond checkering for a no-slip grip no matter the condition of the shooter's hand, white 3-dot sights that make target acquisition quick and easy, as well as the excellent non-stacking double action trigger with a pull that is absolutely grit free.
Attributes:
Kimber America
K6S
3400016
0669278340166
Double Action and Single Action
Low-Glare Brush Stainless Steel
2"-3"
357 Mag
6
Low-Glare Brush Stainless Steel
Walnut 3-Finger Grip w/Diamond Checkering
7.62"
High Contrast White 3-Dot