Dead Air KeyMicro Muzzle Brake 1/2-36 - DA110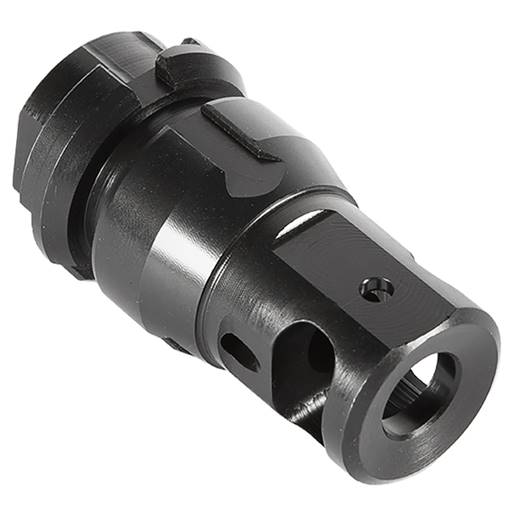 ---
Details:
Dead Air KeyMicro Muzzle Brake (1/2-36)
The KeyMicro Muzzle Brake with steel material; black color; 1/2"-36 tpi thread pattern; 2.6" length; and 0.29 lbs weight.
The Dead Air Micro Brake takes the challenge of recoil out of your hands, reducing lift and making it much easier to keep each shot consistent and on-target.
Small, light, and built with high-quality materials for durability, this muzzle brake comes with a short 2.06″ length which ensures your barrel doesn't get snagged when moving it around, and provides you with a shooting experience that takes full advantage of your skills without letting your kit get in the way. The Dead Air Key Mount can also reduce muzzle flare, and the .38 Bore also offers versatility.
For its brakes and other barrel accessories, Dead Air Armaments has produced its own simple key system – the KeyMicro Adapter. This functions similarly to the KeyMo system and the two options are compatible with one another. Compatible with a wide variety of platforms, this short, lightweight, and single port muzzle brake is designed to be used with the KeyMicro Adapter to give your Ghost, Wolf, or Wolfman a quick attach functionality similar to the manufacturer's proven KeyMo system.
Note: KeyMicro Adapter and KeyMo system not included.
Attributes:
Dead Air
DA110
DA110
0810042340336
MULTI
Black
Steel
N/A
1/2"-36 tpi